Turnigy Talon V2 - Part Duex
From ItsQv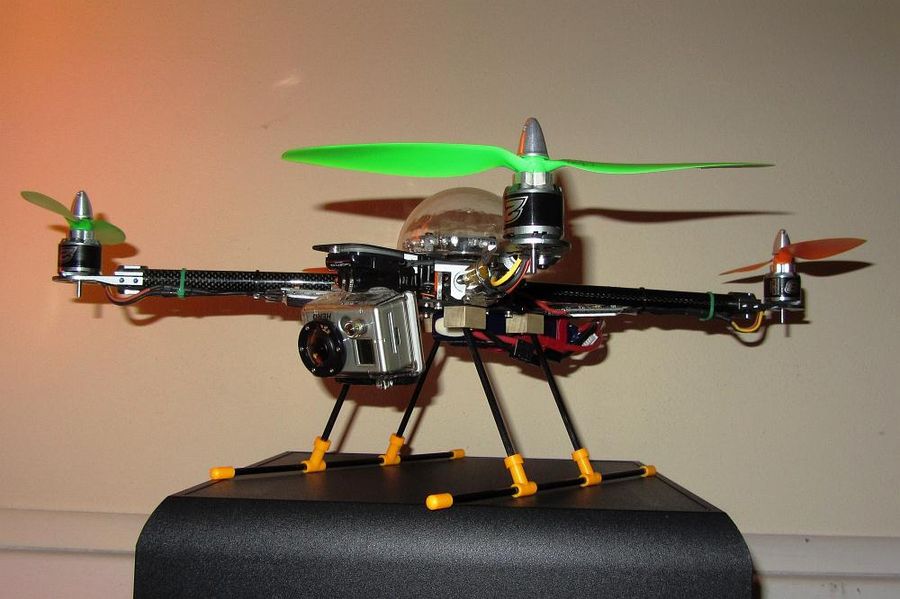 The New V2 with new bottom plate, landing gear and no FPV
I flew the Talon V2 a bunch on both the Quadrino and the Naza flight controllers. Once the bugs in each system were worked out both were pretty much trouble free. The Naza board is now in my TBS Discovery quad and working great with the Naza GPS as a mid range FPV ship. The Talon had been apart and back together many times as a test bed and I finally decided to make it an LOS GoPro ship without FPV. I'm running it on the Quadrino v1E board and will add the new Flying Einstein GPS when it becomes available.For more information on the original Talon build please go to the Talon V2 build page .


The changes I made in this rebuild started with cutting out a new lower frame plate out of 2mm CF. I made this change to get more real estate to attach a larger battery. I also removed all the LED lights and cleaned up the wiring.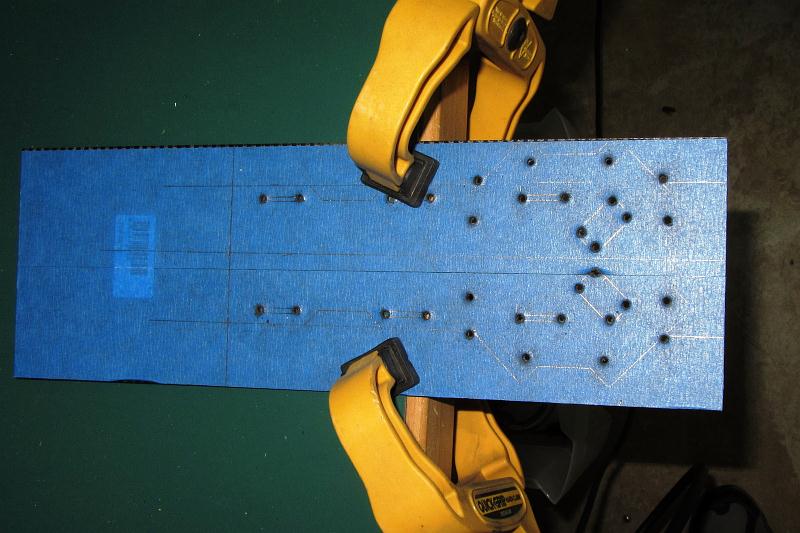 The new bottom board pattern (drilled)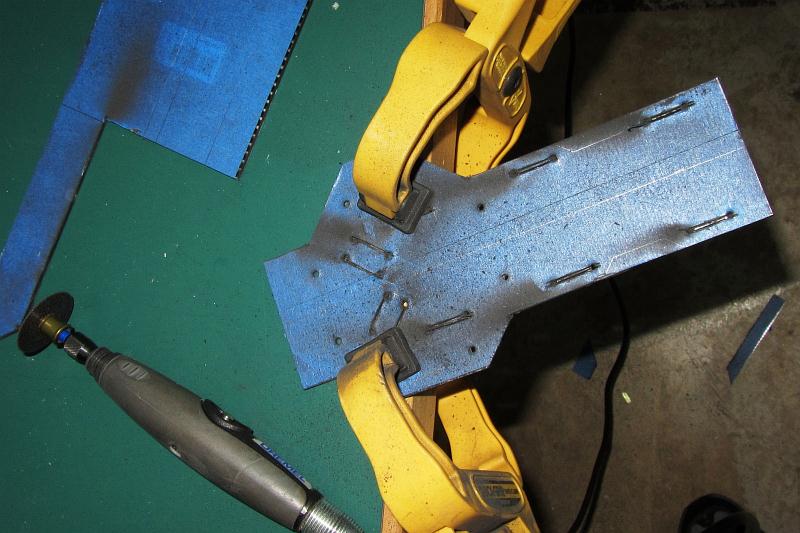 Cutting the pattern with a thin dremel wheel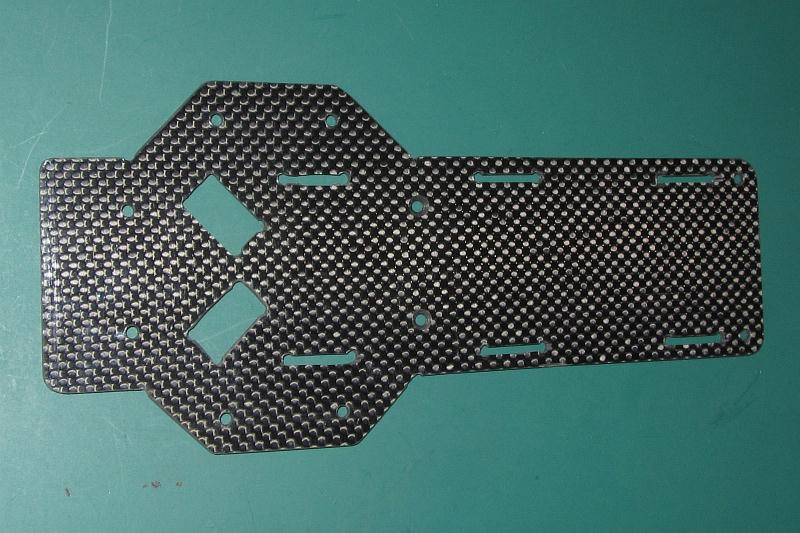 Ready for detailing and assembly
I also purchased the landing gear bits from the Hobby King H.A.L. Quad frame. For the moment and in the pictures you will see I made wood mounts for the landing gear. This will be changed out for the aluminum mounts when this last part becomes available.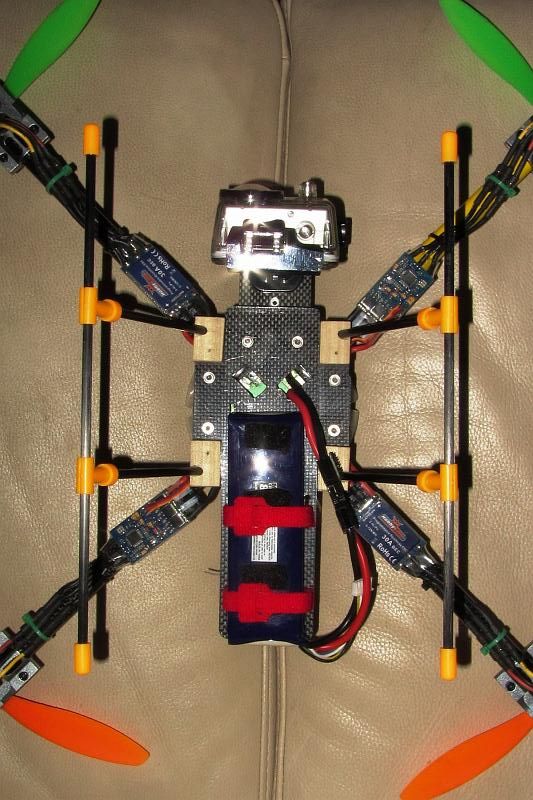 View of the new bottom board and landing gear
Other modifications on this rebuild were to cut down the tubes to give a 510mm size. This was done because of multiple test "scenarios" (crashes) weakening the tube ends. I also got rid of the power board connectors and soldered the ESC power wires directly. I will also be adding a tilt pivot on the GoPro which will be actuated by one of the knobs on my transmitter.


General Specifications - Part Deux
Build Date - November 2012

| | | | | |
| --- | --- | --- | --- | --- |
| Airframe Type - | Multi-rotor Quad-X | | Flying Type - | LOS Aerial Photography |
| Motor Centers = | 510mm / 20.0" | | Propellor Span = | 29.0" |
| Rotor Area = | 254 sq. inches | | Weight w/GoPro = | 48.1oz |
| Motor - | NTM 28-26 1000Kv | | Rotor Load = | 27.2 oz/sq. ft. |
| Propellor - | 9 x 4.7 Gemfan | | Power = | Up to 800 watts |
| Thrust = | 128 ounces | | Thrust/Weight = | 2.66 |
| Battery Type - | Lipoly 3s1p | | Capacity = | 3300mah, 35C |
| Speed Control - | Turnigy Blue Series 30A | | BEC - | Internal 4.8v |
See Also