Mini Talon Collapsible Launch Hook
From ItsQv
Introduction
I wanted a collapsible launch hook for the Mini Talon because there are days without wind where I would rather use my bungee than risk a hand launch. This piece then glues on/into the fuse right up against the front wheel hump. It is additionally secured by two prongs of plastic which are buried in the hump foam.


As in my other Collapsible Bungee Tow Hook, it uses an aluminum tube for the hook part with a 3mm pivot bolt. For glue I use either white tube glue or Beacons FoamTac.


Assembly
Only four simple parts. The hook piece is made from 5/16" (8mm) aluminum tubing 35mm long with a cross drill 3mm hole at 5/16" from one end. The bolt is a 20mm M3 screw cut down to fit and the nut is a Nyloc hex nut.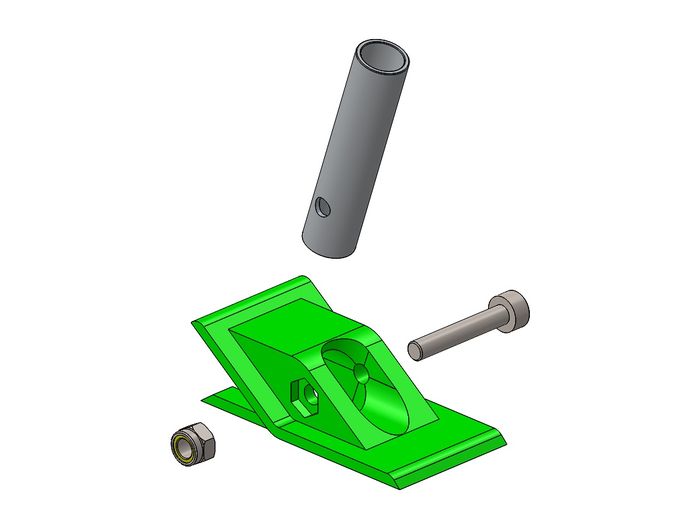 Parts view
To install the hook assembly, hotwire two holes in the back of the "hump" to receive the two plastic tabs and cut a small amount of clearance for the tube. Cover all surfaces with your favorite EPO glue (NOT Gorilla glue) and press into place. Hold with a clamp or stretch some tape over until the glue is fully cured. Assemble all parts as shown.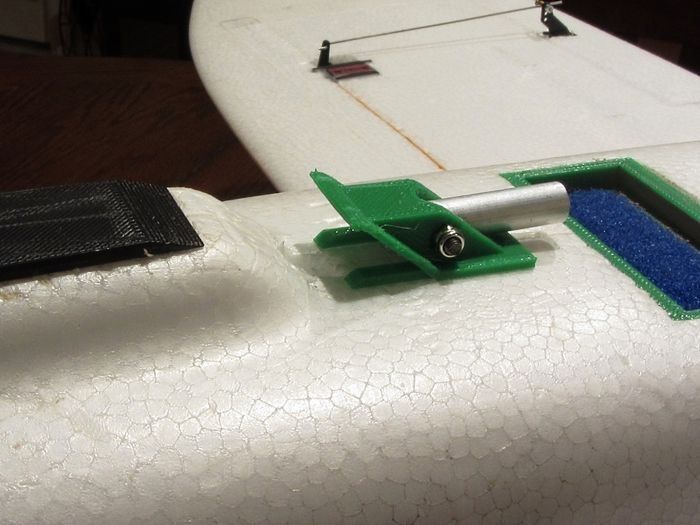 Ready to glue
Side view of hook in launch position and collapsed.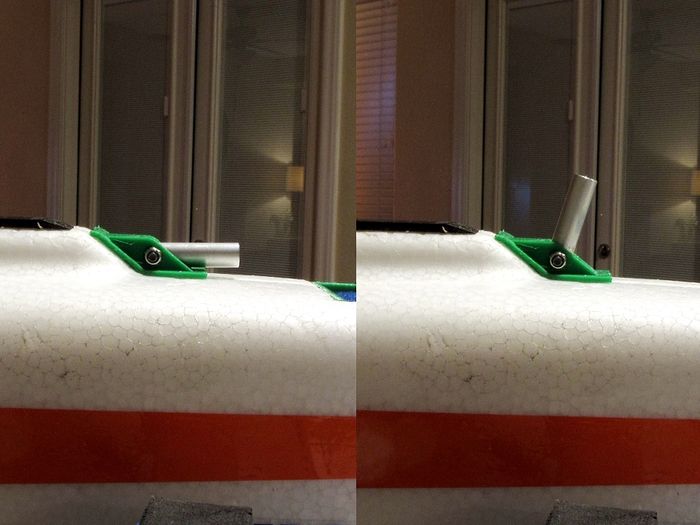 Side view
Configurations
After releasing this idea I got some feedback from an RCG poster who requested I tweak the angle a little so that the bungee ring won't slip off. I made this change adding ~10 degrees to the angle and additionally created a printable "tip" which should help even more with ring slippage. Here is a picture showing the differences: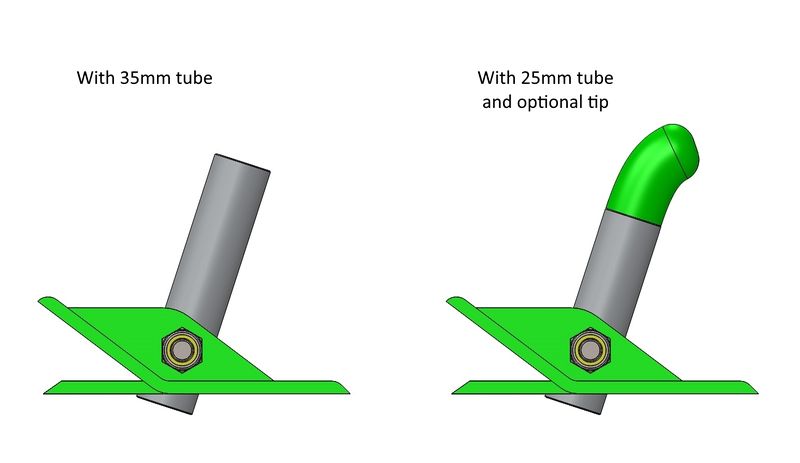 Configuration views
Parts List
1x MT_Launch_Hook_v1.STL
1x M3 Nyloc Hex Nut
1x M3 x 20mm SHCS (Trim to fit)
1x Aluminum tube, 5/16"OD x 1/16" x 1-3/8"L (8mm x 1.5mm x 35mm)
1x Tube_End.STL - Optional
1x Aluminum tube, 5/16"OD x 1/16" x 1"L (8mm x 1.5mm x 25mm) - Optional


Print Files
See Also
Comments? Questions?